Recreation ground and large play area in south Farnborough.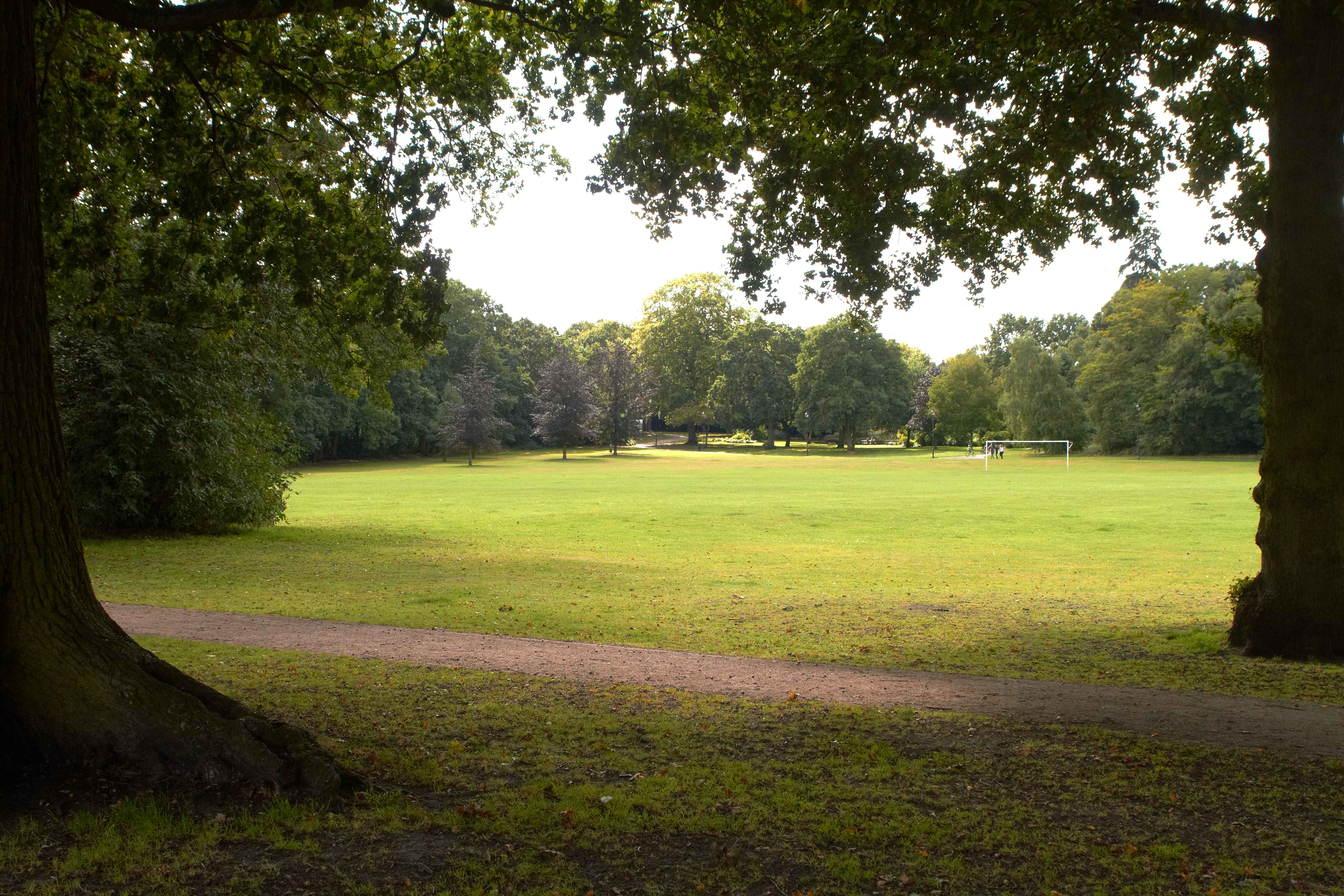 Entrances on Sycamore Road and The Grove. There is a large car park on Sycamore Road close to the children's playground.
---
Pond at the King George V playing fields
Please keep away from the pond at the playing fields at the moment, as it contains potentially toxic algae. This blue-green algae can cause illness in humans and animals, including your pets.
It's best to keep away from the water's edge and do not touch any scum, either in the water or on the side.
The algae should clear in the milder weather forecast for September.
We are in contact with the Environment Agency, and they ask that if anyone sees dead or distressed fish on site, they should call their hotline on 0800 80 70 60 quoting reference number 02084577. This is a 24-hour service.
Last updated: 5 September
---
About King George V Playing Fields
This is a large park, popular with local people.  The park offers a good mix of sporting activities, family fun and recreational use, as well as a pleasant place to relax and enjoy the setting.
Walking groups use the park regularly.
There is a small pond next to The Grove entrance and originally, this part and the playing fields formed part of the Knellwood estate.
Large play area
The play area is stimulating, challenging and adventurous and caters for all ages and abilities. There is something for the whole family and it is a very popular site.
For the older children, there is moving, dynamic play equipment.
The rubber safe surface is made from recycled trainers.
Overall, this is a great play area offering hours of enjoyment and fun.
Sports facilities
There are three senior football pitches and a cricket pitch. To book a pitch, please visit our football and cricket pitches page.
You can also hire the sports pavilion with the pitches.
Toilets
There are toilets next to the sports pavilion.
Events at King George V Playing Fields
These include:
Annual Donkey Derby, at the end of May (Bank Holiday Monday) organised by Rushmoor Rotary Club
Biennial Picnic to Music in the Park (July) organised by Rushmoor Rotary Club
Suitable for local community and charitable events
Find us
Sycamore Road
Farnborough
GU14 6RQ
---
Contact us