We may be able to help you if you are organising a project or event that supports the environment and local community.
How to get involved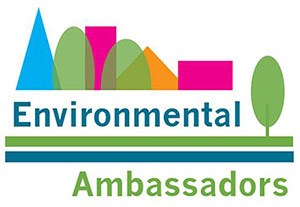 We think there should be opportunities for everyone in Aldershot and Farnborough to support nature and make positive change in their communities.
We and our partner Serco would love to hear your ideas for becoming an environmental ambassador. We can help you if: 
You are thinking of growing some wildflowers in your private garden

 

Your community group would like to look after a nearby green space

 

You have an educational project where you would like our support around recycling advice or assistance 

 

You are part of a litter picking group that would like some help with bag collections after a clear-up

 
If you have an idea that's not listed, we would love to hear from you too, so please use the form linked below to get in touch and we'll see what we can do!
Deciding which schemes or ideas to support
We make decisions by checking the resources we have available. We will always have to consider the workload, time frame, availability of our teams and existing obligations. 
We will let you know if we can or cannot support your application – good luck! 
Our previous Community Champions scheme
Our environmental ambassadors scheme replaced our previous Community Champions scheme, so we can offer something different to our residents, involve more people and support biodiversity locally. 
---
Contact us
Environmental ambassadors
---