Small town centre ornamental garden at the top of the High Street, Aldershot, opposite the Princes Hall.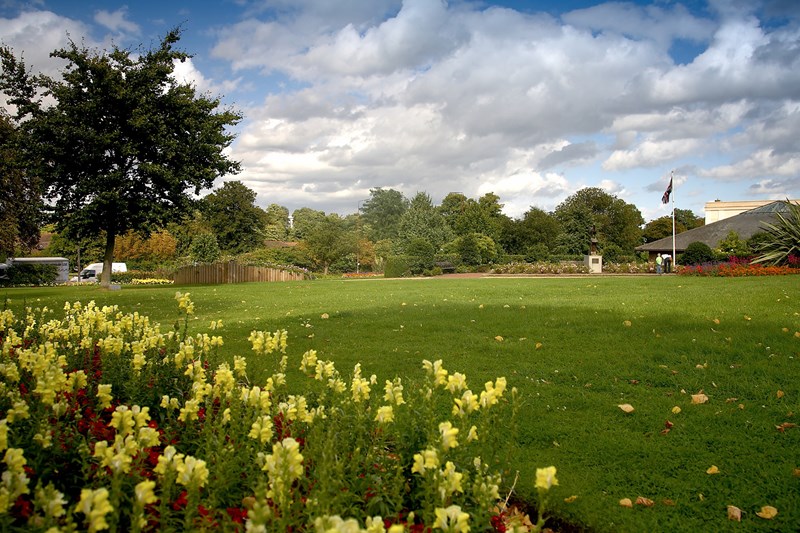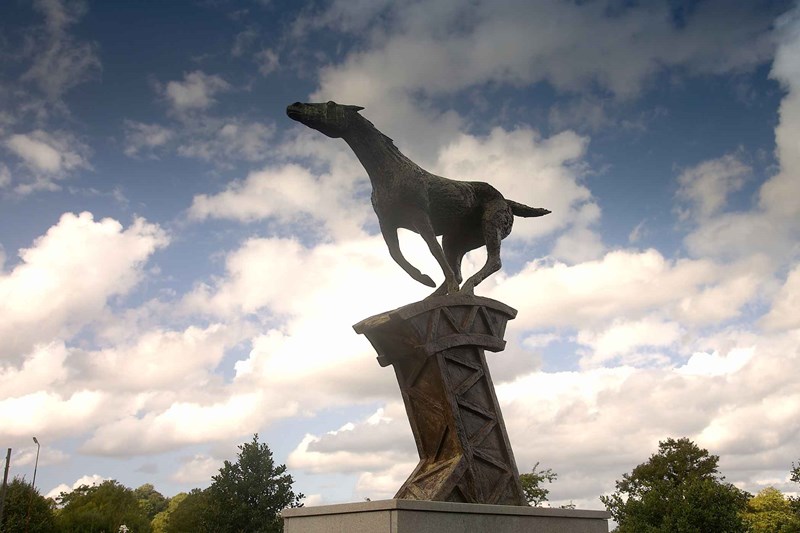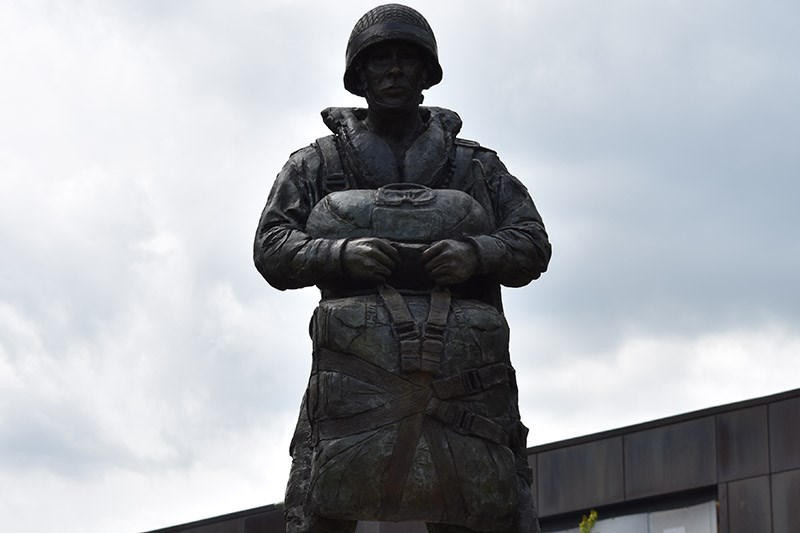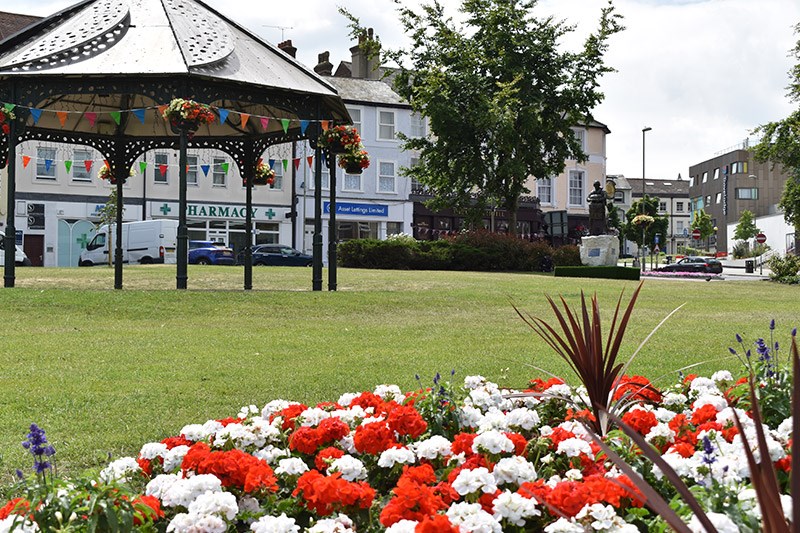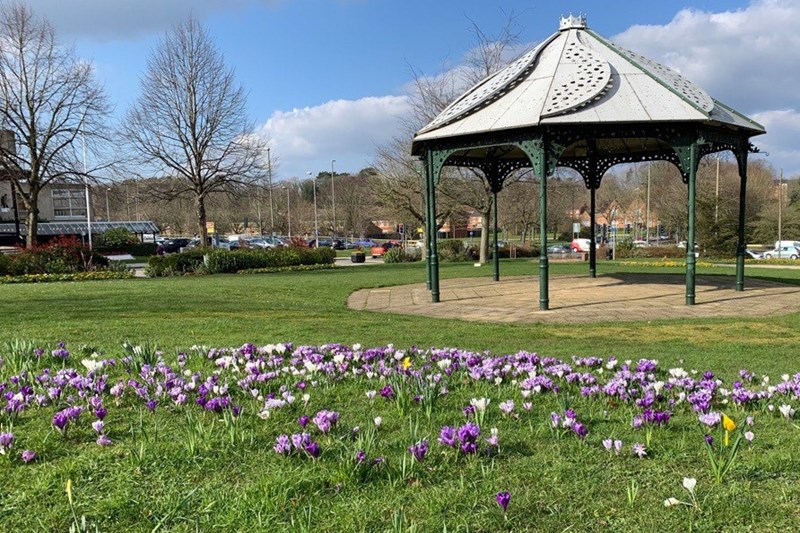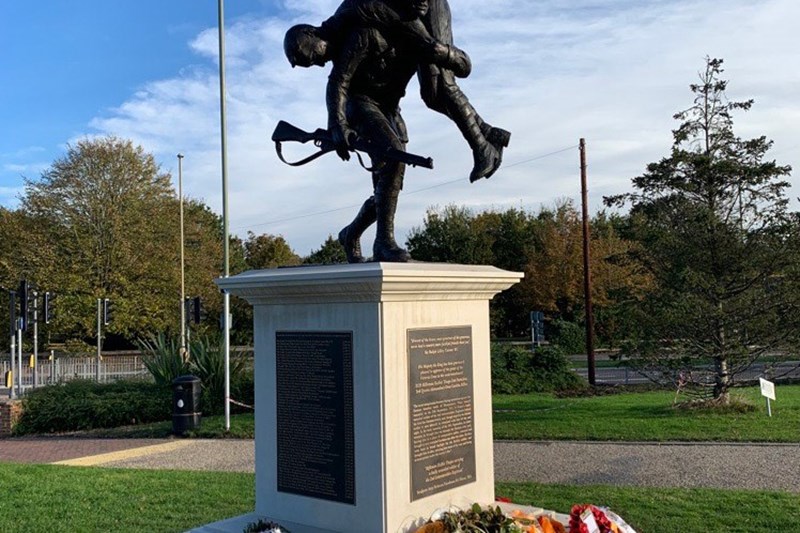 Princes Gardens offers a popular location for public events which link to the town centre.
It features a number of formal flower beds, grassed areas and seating, offering a place to relax in the town centre.
Bandstand
To celebrate the Queens Diamond Jubilee, we built a new community bandstand, offering music events from a wide variety of acts including brass bands, dancers and solo artists. For more information on events and how to book, visit our Aldershot bandstand page.
History of the gardens
Princes Gardens was created by Aldershot Borough Council on land that formed part of the first military camp in Aldershot and is recognised as the gateway between the military and civilian towns of Aldershot.
The camp, erected in 1854, was known as the R.E. Yard and provided accommodation to engineers who surveyed and made the preliminary arrangements for The Camp at Aldershot.
Aldershot Borough Council bought the whole site in 1930 from the War Department and erected two cinemas on the lower section and developed Princes Gardens and a car park on the upper section.
Features of interest
A statue of an airborne soldier that was unveiled on 6 July 2019, in recognition of the special relationship between the Parachute Regiment and Airborne Forces and the town of Aldershot between 1946 and 2000. It is mounted on a stone block from the Falkland Islands.
A sculpture of a charging horse on a section of a Bailey bridge symbolises the link between the town of Aldershot and the Royal Engineers and cavalry regiments. The sculpture was unveiled in 1994 as part of an Older Urban Area Regeneration scheme.
A sculpture celebrating the bravery and tenacity of the first Gurkha Victoria Cross recipient Kulbir Thapa. It was unveiled in 2021.
Also in the gardens is a refurbished cast iron wheel on a blue pearl granite plinth, erected to celebrate the 100th anniversary of the Rotary movement, and a number of other plaques commemorating the site's historic background.
Find us
Princes Gardens
High Street
Aldershot
GU11 1BJ
---
Contact us