Homes in Church Circle, Farnborough are covered by an Article 4 direction. This removes some permitted development rights.
Church Circle is part of the South Farnborough conservation area.
The Article 4 direction for Church Circle in Farnborough allows us to protect the architectural and historic character of this part of the conservation area, by requiring property owners to make a planning application for the:
Replacement of windows
Removal / alteration of chimneys
Alteration of front boundary walls
Conversion of front garden areas to provide off-street parking.
Article 4 direction removes some permitted development rights.
The direction came into force on 5 July 2019.
Between 5 July and 28 July 2019, we held a consultation and invited your views to help us decide whether to confirm the direction to make it permanent.  We did not receive any comments.
We confirmed the direction on 19 December 2019.
Properties affected by the Article 4 direction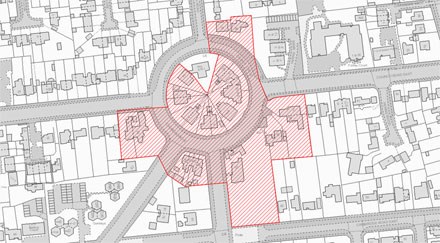 ---
Contact us