How we are tackling climate change in Rushmoor.
We are seeking to have a positive impact on future generations by working with businesses, communities, and organisations to protect and improve our local environment. Through direct action and by encouraging and supporting others, we will address the challenges and opportunities presented by climate change.
There are many challenges that our area could face because of climate change. Some of these include more frequent heat waves, increased flooding and loss of native plants and animals.
What we have we done so far
Carbon footprint report 
The Carbon Trust has produced our Carbon Footprint Report which shows our carbon footprint as a council and the borough as a whole.
Most of our emissions come from car travel and other transport, as well as heating and powering our buildings through electricity and gas. We will re-run this report every 2 years as an indicator on how the borough's emissions are changing.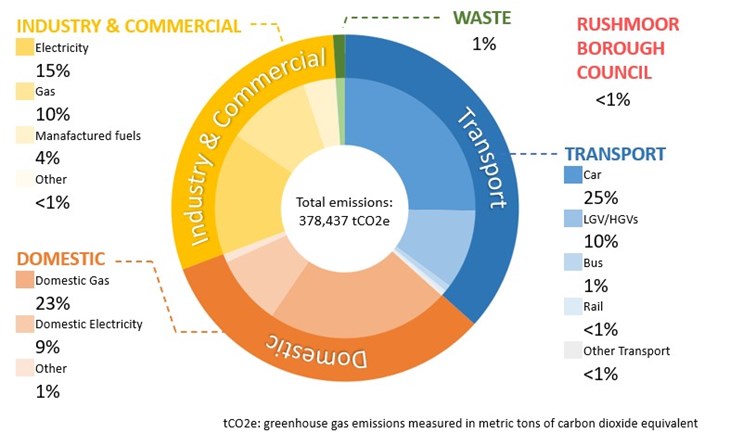 Weekly food waste recycling
Food waste is a big contributor to climate change.
To help tackle it, we have rolled out a weekly food waste recycling service to homes with individual bins and are now introducing the service for properties with shared bins. 
For more information on food waste, visit our food waste recycling page.
---
Contact us