Two former councillors, with more than 70 years of service to the community, have been awarded the title of Honorary Alderman in recognition of their commitment to the people of Rushmoor. 
At an extraordinary council meeting, John Marsh (43 years), and Terry Bridgeman (30 years), became members of a select band of people who have been awarded the title since the formation of Rushmoor Borough Council in 1974. 
Mr Marsh was first elected in 1976.  
He was Leader of the Council from 2000 to 2004 and served as Mayor of Rushmoor on three separate occasions. 
Mr Marsh's proposer, Councillor Jessica Auton, said: "John is from the golden age of councillors who loved to get out and meet people, and is much loved by residents for his dedicated service. 
"He has lived in Farnborough since he attended Farnborough College of Technology at the start of his engineering career in 1965 and is immensely proud of our town and honoured to serve as part of the council for so many years. While the role has changed hugely, John has always been a champion for residents and been firm but fair as a council member." 
Mr Bridgeman first joined the council in 1979 as a Heron Wood councillor and has served as Chairman of the Health and Housing committee and Vice Chairman of the Environmental and Community Services Committee, among many different appointments. He was Mayor of Rushmoor in 2013/14. 
Mr Bridgeman's proposer, Councillor Christine Guinness, said: "Terry was always very proud to represent the area where he grew up. While his wit, erudition and eloquence would not be out of place in Parliament – which he stood for twice - he never forgot his roots. His family ties to the ward were vividly illustrated in one election when Terry had ten Bridgemans sign his nomination papers! 
"Times have changed a lot since Terry started out as a councillor, but his dedication to our area and to public service has never wavered." 
The Mayor of Rushmoor, Councillor Clive Grattan, congratulated them both and presented each of them with a scroll and medal. 
Aldermen are elected by councillors and the title is used by both men and women. As Honorary Alderman both can attend council meetings but do not have any voting powers.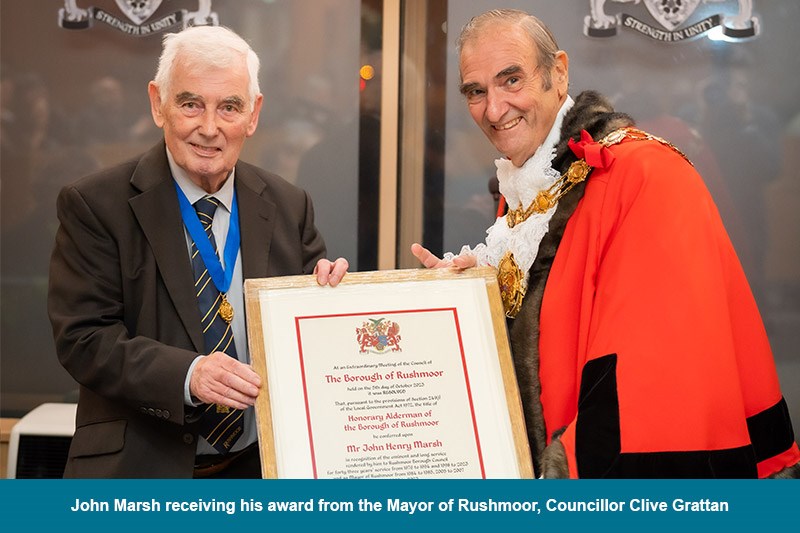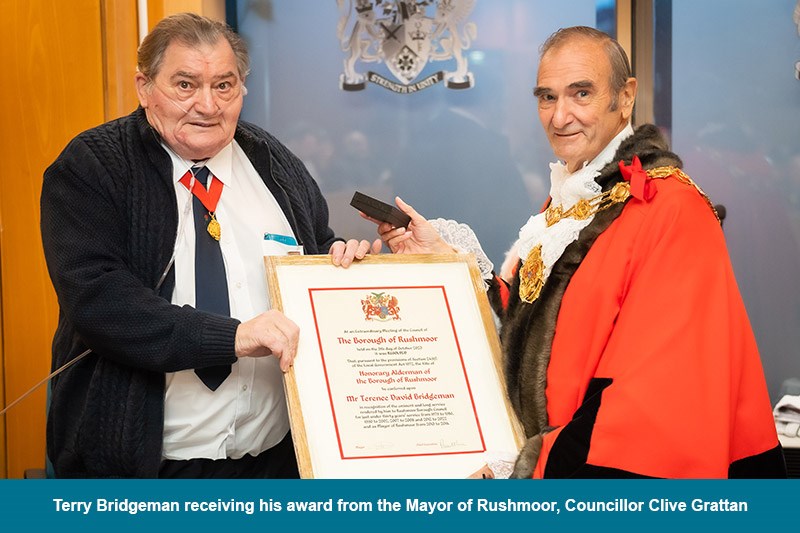 ---
Contact us