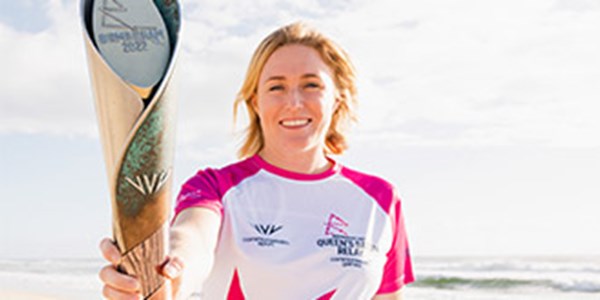 Start date and time: Wednesday 06 July 12:45 PM
End date and time: Thursday 07 July 1:15 PM
Location: Queens Avenue, Aldershot
Cost:
Aldershot will be welcoming the Birmingham 2022 Queen's Baton Relay on 6 July – and we'd love you to get involved!
The Commonwealth Games baton will set off from near the Fox Lines car park in Queens Avenue at 12.45pm and make its way to Aldershot Military Stadium for a sports event involving hundreds of local schoolchildren.
We are encouraging residents to get involved in the celebrations by lining the route, along the polo fields side of Queens Avenue, encouraging those with the baton.
There will be free parking at car park number six, the grasscrete car park opposite the Garrison Sports Centre, accessible via Princes Avenue. From the top of this car park you can then walk through to Queens Avenue.
If this car park is full the nearest public car park is Napier Gardens in North Camp, although this will not be free.
Directions for public parking will be in place, but make sure you allow plenty of time before the road closes.
All other car parks along Queens Avenue will not be open when the road is closed between Princes Way and Hammersley Road, from 12.40pm to 13.05pm on the day.
You can see a map of the baton relay route.
The Baton holders
The baton holders selected for the local section of the baton relay include local people Martin Tye from Farnborough and Alex Bliss from Aldershot.
Martin was left with life changing injuries and in a wheelchair after being injured in Afghanistan 2009 while serving in the British Army.
He is a disabled strongman with a Guinness World Record for a seated deadlift of 505kg and is the co-founder of the Arnold Sports Festival UK disabled strongman competition. He has also volunteered as a disabled water ski instructor, aiding fellow injured servicemen and women through their rehabilitation. He inspires so many to strive to achieve their goals regardless of disability.
Alex is a dedicated volunteer who helps out with a number of roles at Ash Tennis Club, and has been actively involved in helping to proactively improve inter-generational links and tackle anti social behaviour in her neighbourhood.
For more information on the Queen's Baton Relay please visit the official website.