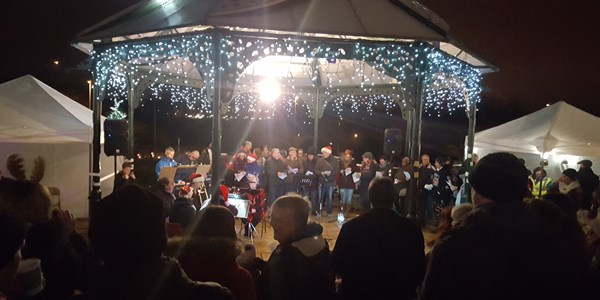 Start date and time: Saturday 17 December 12:00 PM
End date and time: Saturday 17 December 12:00 PM
Location: Princes Gardens, High Street, Aldershot
Cost: Free
Local performers will be spreading Christmas cheer on Saturday 17 December at Aldershot's Carols by Lantern Light concert on the bandstand. Create a handmade lanterns and head to Princes Gardens from 5.30 to 6.30pm.
Join the community for a traditional evening of carols and seasonal sing-along songs. A Christmas message will be read by representatives from local churches, as the lanterns cast a magical glow around the bandstand. There will also be free hot drinks and cake.
The event is being coordinated by Aldershot Churches Together with funding and support from Rushmoor Borough Council.
Create a lantern
Drop-in workshop
If you would like to create a lantern for the carol concert, please visit Union Street in Aldershot town centre between 10.30am and 2.30pm and join the free lantern-making workshop.
Community groups and schools
If your community group would like to take part, we can provide training videos and free resource packs. For more information, please email towncentreevents@rushmoor.gov.uk
Location
---
Contact us